Home
Irvine Driving Practice Routes
Routes That Could Be Used By The DVSA (Driver and Vehicle Standards Agency)
A Selection Of Roads That Could Be Used For Irvine Car Driving Tests
The DSA stopped publishing the test routes as of 4th October 2010. This was to help learners to better prepare for test rather than learners simply learning test routes by rote. The following is a selection of roads that could be used for Irvine car driving tests.

Although these roads could be used the DVSA have a clause which states: -

Please note that any route is subject to alteration at the discretion of the examiner.

Remember, these are just a selection of roads. The Irvine test routes incorporate a wider selection of roads therefore it is necessary to achieve a high level of driving knowledge and skill in order to become a confident and safe driver and therefore have a good chance of passing your driving test.
Irvine Routes
Route-1
Route-2
Route-3
Route-4
Route-5
Route-6
Route-7
Route-8
Route-9
Route-10
Melanie Stevens
of
Kilmarnock
, Driving Lesson Testimonial
Hi Davie, Thank you so much for my learning experience with Glencor. I did not even know what a gear stick was used for and through your teaching strategies I was driving in less than a year. Your patience and understanding gave me the confidence to push myself to be a good driver, and although you were always very professional you made it a very comfortable experience every time behind the wheel. I would encourage anyone wanting to not just learn but be a good driver with it to go to Glencor. Thanks.
---
Driving Routes That Could Be Used For The Irvine Driving Test Centre
Irvine Driving Practice Routes
Irvine Route-1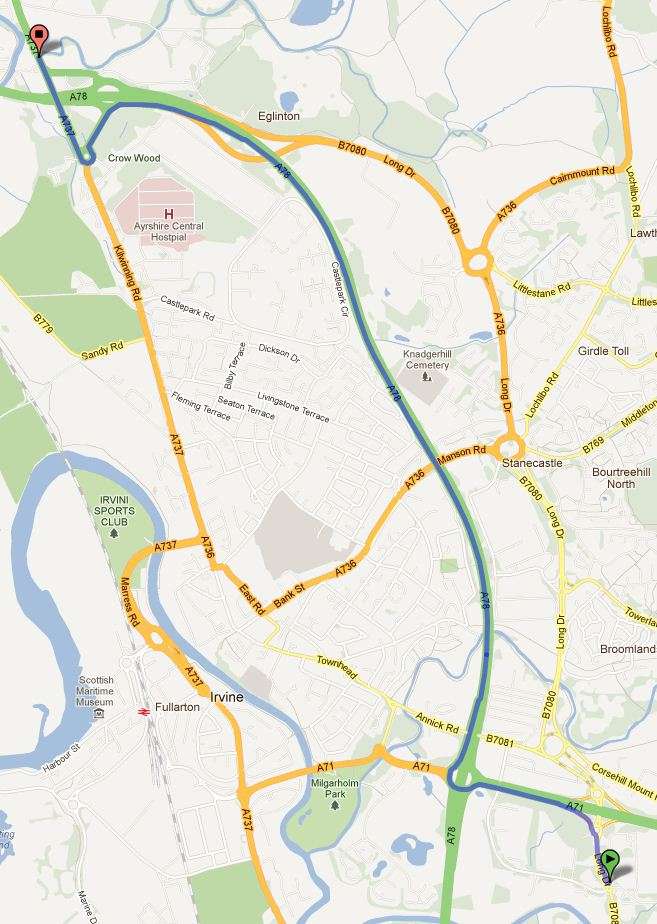 Ola Smith
of
Kilmarnock
, Driving Lesson Testimonial
I would recommend Glencor to anyone! I had a few instructors before Dave and I can safely say I have never met anyone as calm and patient as Dave. I had 2 fails under my belt when I started with Glencor, but improved rapidly with Dave and passed within 3 months. Thanks Dave!
Irvine Route-2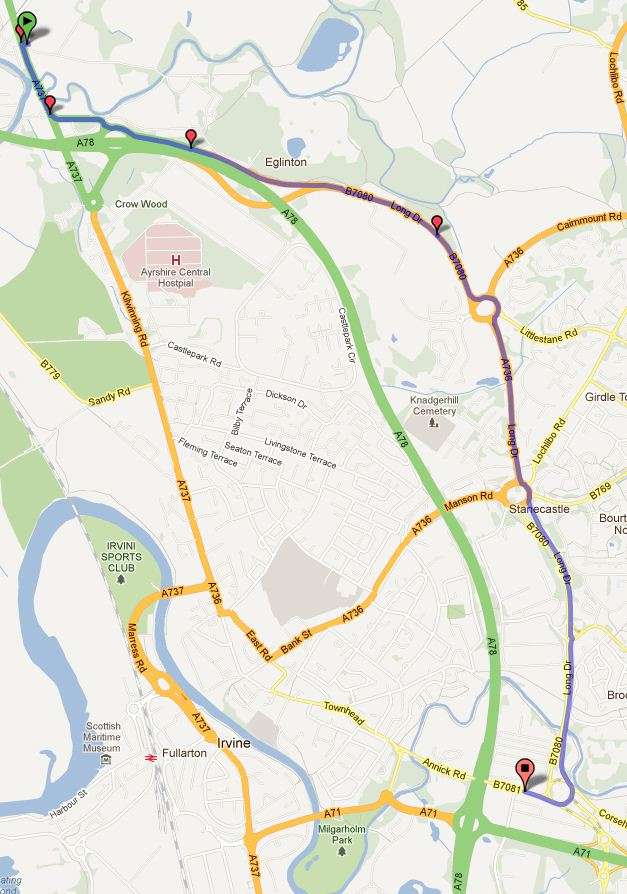 Christine Morrison
of
Galston
, Driving Lesson Testimonial
On my first lesson, Dave made me feel calm & reassured. Throughout all my lessons he pushed me to do well and didn't rip me off (unlike my previous instructor). If you make a mistake he will help you time & time again to get it right - not to perfection as 'nothings perfect' and if you have a rubbish lesson then don't worry, Dave helps by saying 'We're human beings not robots, we make mistakes'. As a learner I would recommend Glencor Driving School time & time again, until Dave retires!
Irvine Route-3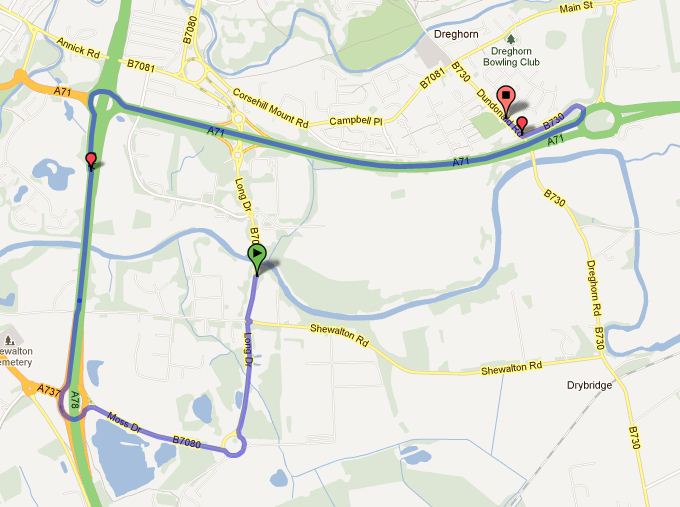 Claire Nisbet
of
Galston
, Driving Lesson Testimonial
It was definitely a benefit learning to drive with Dave (Glencor); he is very patient and stays calm in any situation which really helped me, in turn, to stay equally as calm. I would recommend Dave (Glencor) to anyone who wants to learn to drive as with his help I now feel a confident driver, something I never felt possible.
Irvine Route-4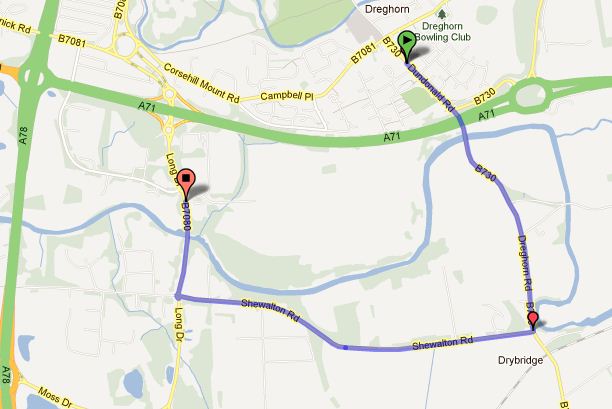 Amber McKernon
of
Saltcoats
, Driving Lesson Testimonial
I would like to thank Dave so much. I would never have passed first time without Dave teaching me. I first started out with another instructor, my mum & dad paid 30 lessons for me, and he said I was nowhere near test level ready. My confidence was shattered, and then my parents found Dave from Glencor on the internet. I had 14 lessons and passed first time. All thanks to Dave!
Irvine Route-5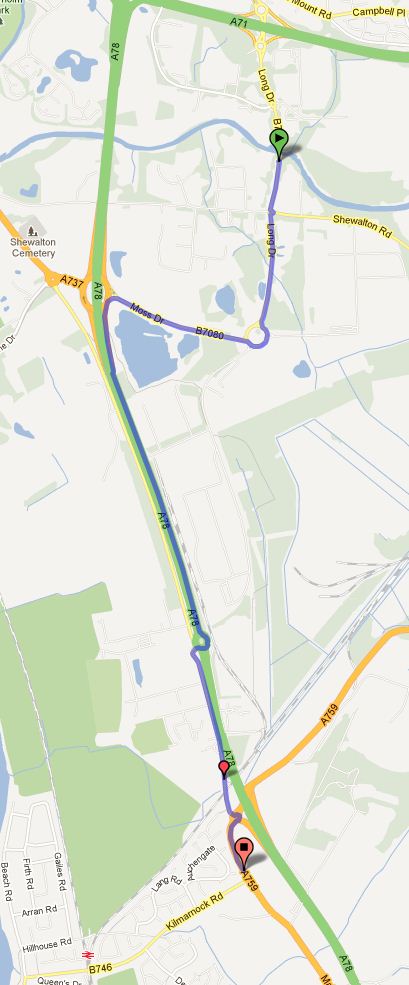 Lee Shaughnessy
of
Kilmarnock
, Driving Lesson Testimonial
Dave is a very good instructor. I passed in 5 lessons with no driving faults. I would highly recommend Dave to anyone who is looking for a driving instructor.
Irvine Route-6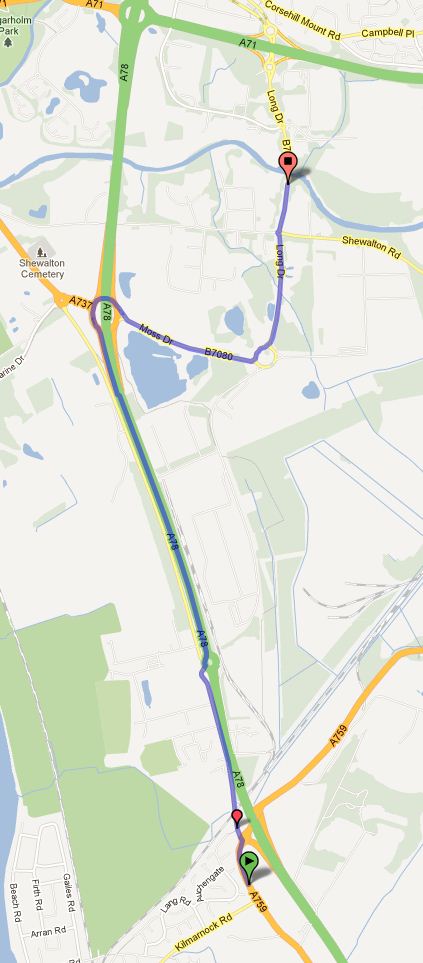 Ashley Young
of
Irvine
, Driving Lesson Testimonial
When I was about to start my first ever driving lesson I was partly looking forward to it, however I was also a bit apprehensive at the same time. Me in control of a car!!! I was nervous to say the least although any worries I had were quickly settled as soon as I met Dave, who immediately put me at ease. His friendly and confident manner ensured that my first driving lesson was an enjoyable experience, as was every lesson thereafter. With Dave's expertise & encouragement my driving skills improved steadily with each lesson and it wasn't too long before he told me I was ready to sit my theory & practical tests. I had my first driving lesson on 1st Aug 2011 and passed my driving test on 9th Jan 2012, after about 20 lessons. Every step of the way Dave was a huge source of support, advice & encouragement for which I will always be grateful! Dave's business, Glencor Driving School, has recently relocated from Kilmarnock to Irvine and I would strongly recommend Glencor to anyone in the Irvine area who wants to learn to drive.
Irvine Route-7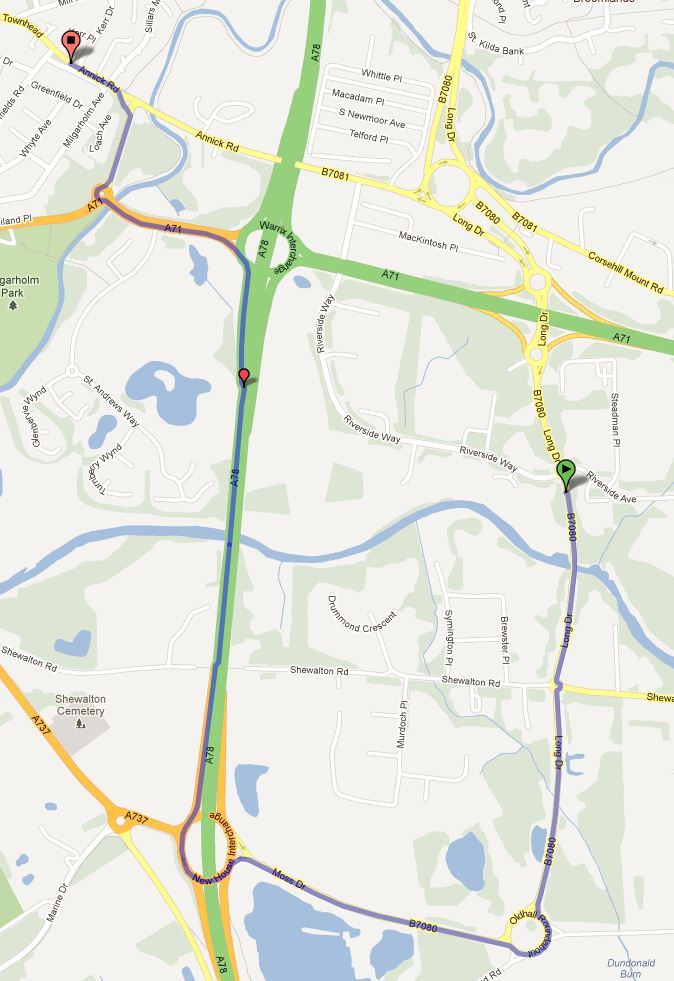 Mags Percy
of
Kilmarnock
, Driving Lesson Testimonial
As a more mature person learning to drive I was extremely nervous but Dave was very patient and an excellent instructor, this is the reason why Dave has an excellent first time pass rate. I wouldn't hesitate to recommend him to young and old alike.
Irvine Route-8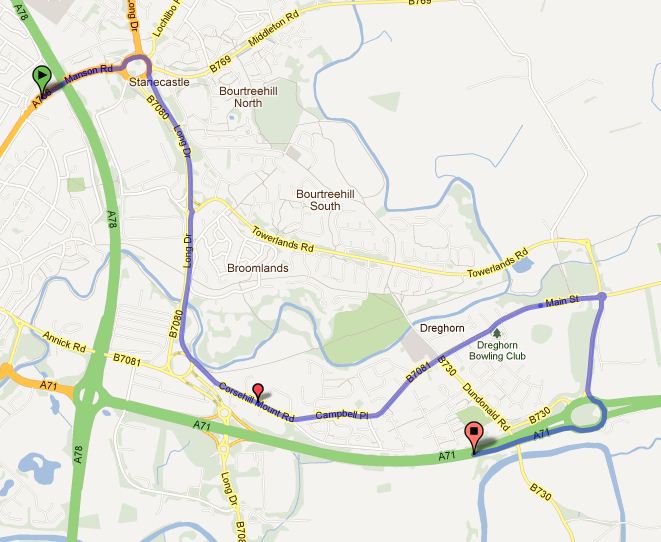 Owen Sheerins
of
Kilmarnock
, Driving Lesson Testimonial
I found the instruction given by Dave to be very clear and precise. He actively thought of useful strategies to work at problems I was having and learning to drive with him was a pleasure. I would recommend Glencor Driving School to anybody who was interested in learning to drive.
Irvine Route-9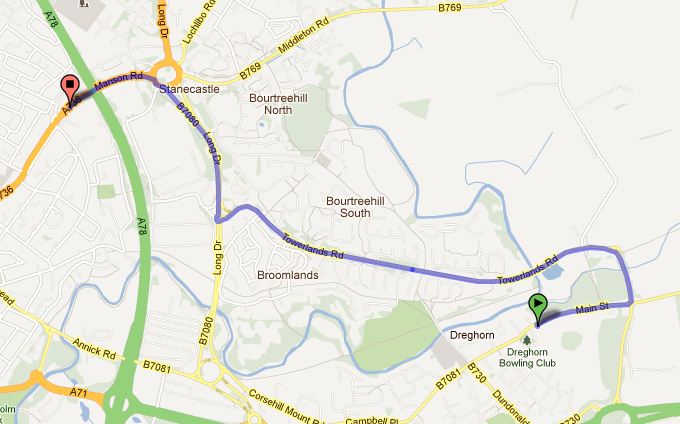 Andrew Tait
of
Kilmarnock
, Driving Lesson Testimonial
Passed first time, thanks to David for his excellent tuition. My brother has also started lessons with Glencor. Would recommend David to anyone without hesitation.
Irvine Route-10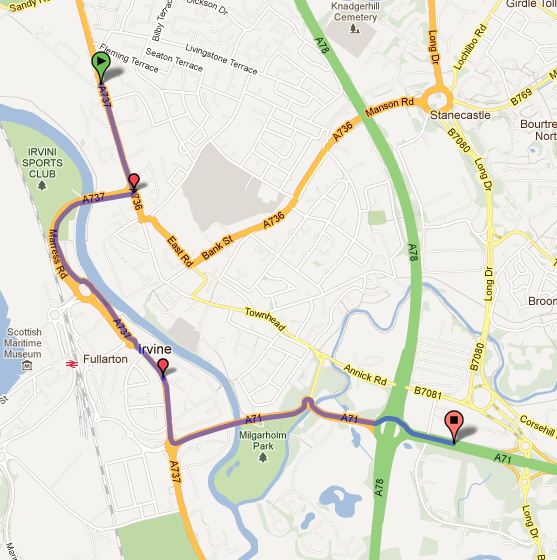 Scott Craig
of
Springside
, Driving Lesson Testimonial
I would like to thank Dave for getting me through my test 1st time. He made me feel at ease and gave me confidence to drive. Even managed a laugh now and then and not at my driving. I have recommended him to friends without hesitation. So thanks for helping me.
---
Terms and Conditions
Privacy Policy